Have you ever wanted to drive fast and safe on the most famous and mysterious speedway of the world? Done deal!
Literally everybody, even pros, can profit from a professional coaching, because the development of a good driver never stops. Starting early is the key to success. This coaching teaches you all the information you need to drive fast and safely: Knowledge concerning the track, basic understanding of vehicle dynamics, tricks on optimizing the tenth of a second, and much more. Thanks to the really short distance to the famous and unique "Nürburgring", we also have the perfect location to put your freshly gained knowledge into action. Well, when will you book your coaching?
The rules of public transport apply in the context of tourist trips. In order to comply with these regulations, to be safe on the racetrack and to make the most of the experience at the Nürburgring, we recommend a detailed briefing by our instructor.
Furthermore, the coaching involves the data capturing and an individual debriefing.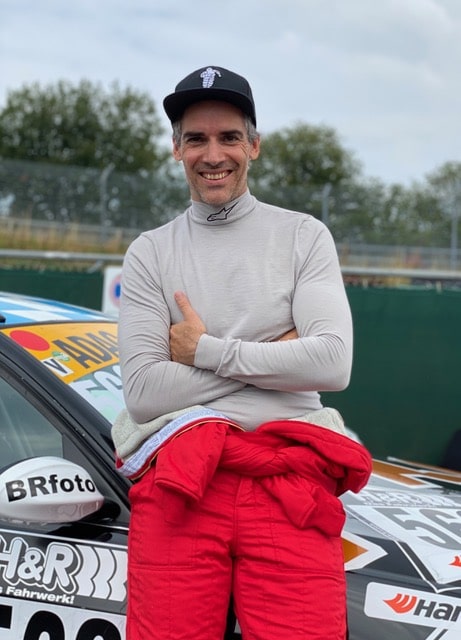 Past experiences in motorsports
starting in 1994: Driving karts at amateur level in different
Klassen
starting in 2000: Taking part at open events of motorsports
(Slalom, Drift Cup & Time Attack)
starting in 2003: Driving at private events and
and timing races on the Nürburgring Nordschleife and
GP route
2014-2018: permanent instructor at the Nürburgring
2016-2018: Leading instructor at the Nürburgring (RSRNürburg)
and at the Spa-Francorchamps (RSRSpa – back than: official
Racing Academy of the route)
2016 – 2018: Driver of the official race-cab at the Nürburgring
and Spa-Francorchamps
starting in 2018: Project manager of the GT3-racing-team
starting in 2019 until today: Consultant of motorsports and freelance instructor
at Michelin Deutschland AG
starting in June, 2020 until today: Consultant of motorsports and freelance instructor
at Race Navigator